OSDC Annual Workshop in Amsterdam - June 8-12, 2015

REGISTRATION
We ask that all invited participants please register on the Eventbrite page at https://osdc-pire-2015-amsterdam.eventbrite.com for planning purposes. Please spell your name and institution as you would like it to appear on your badge. The Eventbrite page also has more detailed logistic information for PIRE fellows and other invited workshop participants.

For our Monday self-introduction session, all workshop participants should provide PICO slides. See the agenda for more details. A plain template is provided here, but feel free to make it your own:
PICO pptx template
Data Intensive Science and Cloud Computing Workshop
The fourth Open Science Data Cloud (OSDC) international workshop funded in part by the NSF Partnerships for International Research and Education (PIRE) program in Amsterdam will gather young researchers and experts to discuss challenges and solutions to the growing wealth of data in all scientific fields. Participants from North and South America, Japan, and Europe, will engage in talks, hands-on tutorials, and lively discussion. We are looking forward to the workshop as an opportunity to develop new insights, new understanding, and lasting international research collaborations.

Here is the Final Workshop Agenda.

Note for the dispel4py tutorial: Participants are required to bring their laptops (Windows, Linux or OS/X). You will need to install Python (version >= 2.7.2 and < 3.0) and IPython (pip install ipython). Basic knowledge of Python syntax is highly recommended. It will be shown how to install dispel4py before the tutorial starts. However, the participants can try to install dispel4py themselves after having python installed:

pip install dispel4py


If you are going on the boat trip, please be at 14:45 at the Amstel river bank in front (Weesperzijde) of Café Hesp, http://www.cafehesp.nl The café's location is given here.
Organization:
Robert Grossman, PhD, University of Chicago
Maria Patterson, PhD, University of Chicago
Heidi Morgan, PhD, Florida International University
Paola Grosso, PhD, University of Amsterdam
Cees de Laat, PhD, University of Amsterdam
Miroslav Zivkovic, PhD, University of Amsterdam
Location:
The workshop will be held at CWI Eulerzaal Conference Hall 125 Science Park, Amsterdam.

Some of the events will be at the Faculty of Science, UvA (904 Science Park, Amsterdam).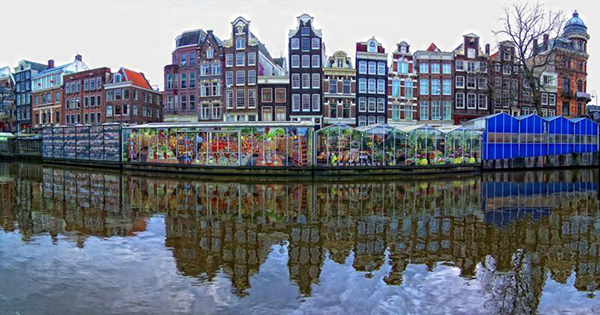 Lodging:
Recommended lodging is at Hotel CASA 400.
Workshop overview
More details about the workshop logistics can be found on the Eventbrite registration page and the agenda linked above.
Day
Topics
Social Events

Monday

Welcome.
PICO presentations: 2-min self-introductions.
Introduction to big data challenges, community solutions, and the OSDC.

Tuesday

Dealing with Big Data around the world: on-going research at OSDC PIRE host institutions.

Wednesday

The research challenge/bazaar

Thursday

Technology topics of general interest.
Research project development in breakout sessions.

Free time

Friday

Challenge conclusion.
Wrap-up

 (Optional) Museum Trip